Over the last decade, RS3 Turf has been highly sought out by professional, collegiate, high school, and youth sports organizations for our expertise in the realm of athletic surface management. Armed with award-winning knowledge, RS3 Turf can help you get the most out of your sports facilities.
RS3 Turf provides in-house, turnkey resolutions for all facets of sports field construction and operates with total transparency and integrity during the entire process. The team's savviness is unparalleled and their craftsmanship is considered to be the best in the business.
PRESIDENT
GARRETT REDDEHASE
Garrett Reddehase, CPTM, has been with the turf services division of the company since the formation of Ryan Sanders Sports Services (RS3) in 2014, and was named Senior Vice President, Turf Services in 2017. In his current position, Reddehase manages all operations of professional, collegiate and city sports fields. Prior to the formation of RS3, he was the head groundskeeper at Dell Diamond from 2009-2014. In 2011 and 2013, Reddehase received the Pacific Coast League's Presidential Commendation for Groundskeeping and was named the 2012 Pacific Coast League (PCL) Turf Manager of the Year.
Prior to joining the Express staff, Reddehase served as field superintendent with the Corpus Christi Hooks. He was involved with the grounds crew at Whataburger Field since the building of the facility in 2005 and served as Corpus Christi's head groundskeeper from 2007 until joining the Express. During the Hooks' inaugural 2005 season, Reddehase and his crew nurtured one of the league's best playing surfaces.
Reddehase was named 2009 Texas League Turf Manager of the Year, an award voted on by Texas League managers and umpires. Furthermore, Reddehase was awarded the 2009 Professional Baseball Field of the Year by the STMA, the highest honor awarded in the industry. In the interim, Whataburger Field was voted the second-best playing surface in the eight-team league in 2007 and 2008 and was also selected as the top field in the South Division.
Tel: 361-331-7226
Email: greddehase@rs3sports.com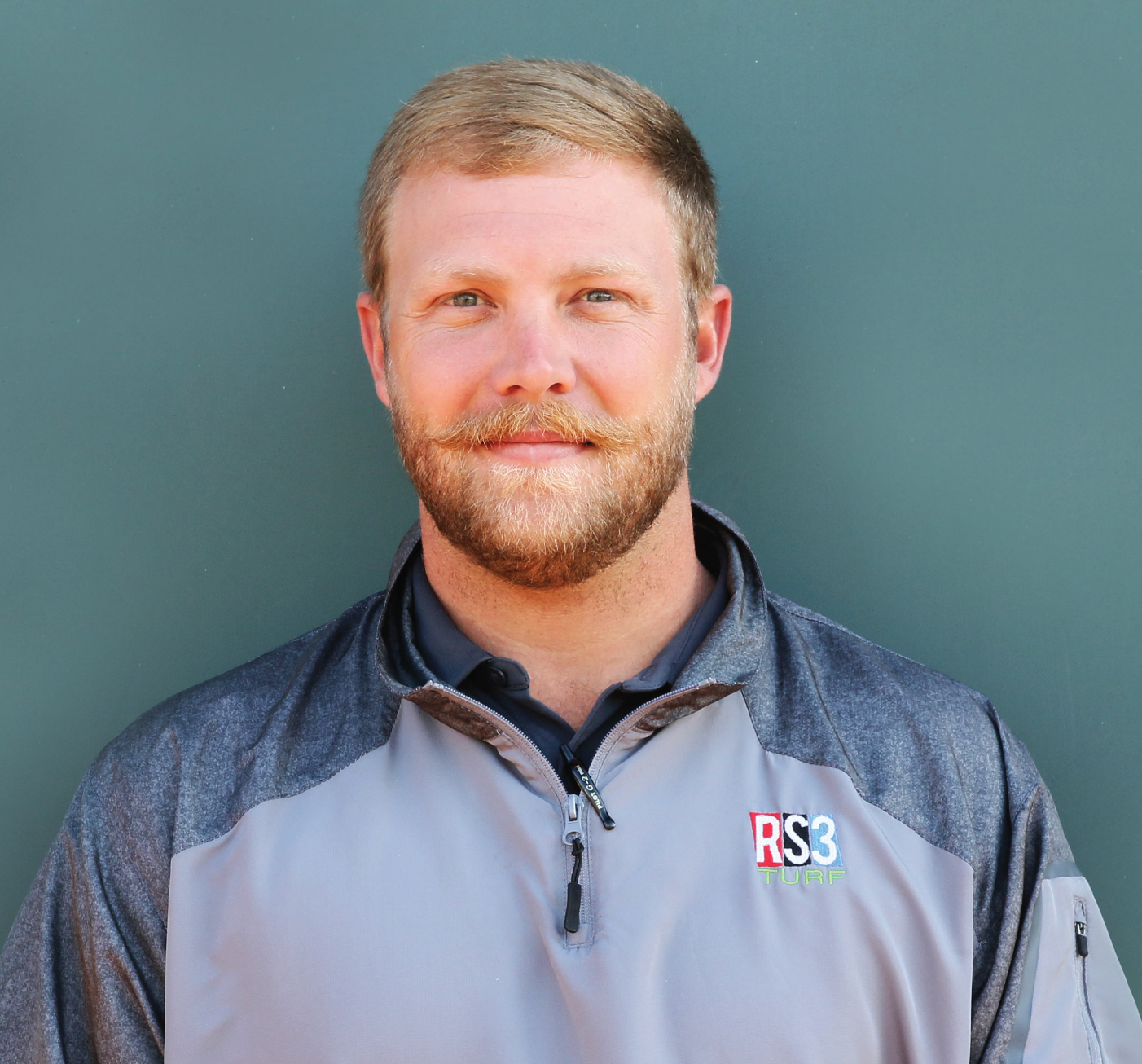 SALES & SERVICE MANAGER
David Allbritton
David Allbritton was born in Shreveport, Louisiana. He attended Barton County Community College in Great Bend, KS then transferred and graduated with a Bachelor of Science degree in Recreation at Emporia State University in Emporia, KS. Once graduated, David was hired on as the assistant baseball coach at Emporia State University. David then moved to Coffeyville, KS where he coached for two years at Coffeyville Community College. David joined the RS3 Turf Construction Crew when he moved to Round Rock, TX in 2016. During his first year with the RS3 Construction Crew he renovated, constructed and maintained numerous ballparks and facilities. That role then moved within RS3 Turf and he became the Turf Manager at Multi-Purpose Complex in Round Rock, TX. David has most recently moved into the Sales and Service Manager role for RS3 Turf.
Tel: 318-773-8220
Email: dallbritton@rs3sports.com